Post(s) tagged with "trans"
♥ BB GUN : MAGIC EYE GIRLFRIEND ♥

…i didn't cry drawing it…
Source: cuteosphere
Transition: 'Going Back' is Not 'Going Back and Forth' ⇢
"The idea of "going back and forth" implies some whim, where one day a person will start hormones and/or have surgery, and the next, that person will go back to his or her original sex and gender, then a little while later will start up the process again, then go back, and so on down the line.
This really doesn't happen. There are people who go back and forth with regard to gender expression and identity, and this can even occur on a day-to-day basis, but this is not the case with medical transition. The vast majority of people who medically transition couldn't imagine going back and would be truly destroyed if they were forced to do so."
Navigating Masculinity as a Black Transman ⇢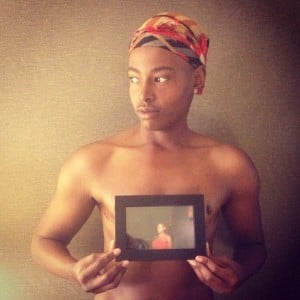 "When I was in high school, I learned there was a code to same gender loving life. You were either masculine or femme, a stud or her girlfriend.
…
How can we expect to create healthy men and bois, if they live in a society where asking for help is met with punishment and enforced shame?
Is there room for vulnerability in masculinity? We must make room."
Doing it Again – Second Casting Call ⇢
"Please help spread the word – we're doing a second round of casting for the erotic documentary Doing it Again specifically looking to cast scenes of trans women with trans partners.  We're looking for couples, friends, fuckbuddies, and individuals willing to be paired with someone – yes that includes trans men applying individually! "
How White LGBTQ People Can Be More Inclusive of People of Color ⇢
"I'm not talking about mustache twirling, KKK-grade, Hitler level racism that's so obvious anyone with any sense of human decency would banish it from their mind.
I'm talking about the "little" things, like the fetishization of black men by gay white men, the stigmatization of Asian men by gay men of other races, mainstream LGBTQ campaigns with little racial awareness, and racial "preferences" that can be innocuous, but at times reflect an underlying prejudice."
Every day for the past three years, YouTuber iiGethii has taken a picture of herself to document her transition from a man to a woman. This is the mind-blowing result.
Loading more posts
About
The Center for Sex and Culture provides a judgment-free education, cultural events, a library/media archive, and other resources to audiences across the sexual and gender spectrum. From our San Francisco home we promote creativity, information and healthy sexual knowledge.

Subscribe via RSS
Twitter
Facebook
FetLife
Kotango
Blog posts are curated by Center for Sex and Culture interns and staff members, including event reminders, news about events at other organizations, and media content curated from other Tumblr sites with source attribution when available. If you would like to contact us about content removal, please e-mail
socialmedia@sexandculture.org
.
Ask me anything
Submit
Ask
Twitter